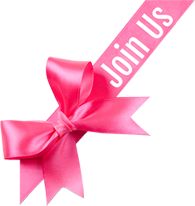 Escort Job Requirements
What do you need in order to become an elite escort companion? What are the escort job requirements?
Discover it here and join us!
Escort job requirements for a high class escort companion
Working as an elite escort is not something every woman can do, you should match certain parameters. There are some important escort job requirements. You should be:
Between 21-40 years old
Eligible to work in the Netherlands (in possession of a BSN)
Very good looking
Wearing a confection size 32-38 (EU)
Elegantly dressing and taking a good care of your appeal
Well-spoken (at least very fluent in English)
Healthy and alert to your physical state
Reliable and punctual
Friendly, caring and accommodating
Have a sparkling personality and be an interesting conversationalist
Confident yet not arrogant
Good mannered, social and intelligent
Sensual, fun-loving and fond of sex
Eager to join our team.
Do you suit to all the named above escort job requirements? Then you are most likely the girl we are looking for!
Please fill in the Escort Job Application Form
If you think that your personality fits to the description of escort job requirements, and you have decided that being a high class escort companion is something for you, then please fill in the Escort Job Application Form.
Please answer the questions in this form and attach few of your recent pictures (no need in professionally retouched photos, it can be selfies or vacation photos), so that we clearly can see your face and posture.
After receiving your application, we will contact you soon. If we will find that you suit to our company profile, we will invite you for a personal intake meeting.
All information and photographs supplied to our exclusive escort agency are always treated in strict confidentiality. Your privacy is of a huge importance to us!
By joining our elite escort agency, you will give your final approval to the bookings. This means that you don't have to do anything you are not comfortable with.
Fill in the Escort Job Application Form
Personal Intake Meeting
If you are that lucky girl and we think that you fit to our company profile and to the escort job requirements, then we will invite you to a Personal Intake Meeting. During the meeting(s), without any obligations, we will:
have an introduction, when you can tell us about yourself, your motives, experience and anything you want to share;
give you an explanation about our operating and financial procedures;
explain you about your earnings (depending on some aspects) and taxes;
describe you how the booking goes, what is the standard procedure and what is expected from you;
let you know about our safety procedures;
discuss our escort job requirements and obligatory rules;
fill out necessary documents;
consider your availability and your provided services;
hand over to you some health brochures and information about staying healthy while working as escort;
make a final decision whether we are ready to work together with you, and you with us.
If you have some questions about what you can expect when you start to work as escort, please read this article.