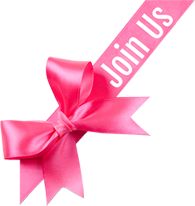 Work as an escort
Do you like adventure and pleasure? Do you want to enjoy high incomes and live a luxury lifestyle? Are you looking for a safe working environment? Dreams and Desires provides the best escort service careers and escort jobs!
Welcome!
Work as an escort at the best high class escort agency in Amsterdam - Introduction
Are you curious about what it means to work as an escort? Are you looking for an exciting, pleasant, fun, interesting and adventurous escort job? We will satisfy your interests and provide you with everything that you are looking for.

Dreams and Desires High Class Escort Service is always looking for attractive ladies who are willing to work as escorts. This high class escort job will introduce you to a luxury lifestyle and provide you with a high income.

Dreams and Desires elite escort agency has a valid ASD license number (08-4627) and is 100% legal. We always make sure that we follow all governmental laws.

When you work as an escort at our exclusive escort agency, we guarantee you a totally safe working environment.
We screen every client beforehand and make sure that you arrive safely at your booking. You will be brought to your appointment with one of our discreet drivers, and he will be waiting for you in the neighborhood. This means that we are always stand-by for you and ready to pick you up. You are never alone and your safety is guaranteed at our escort jobs!
Are you ready to work as an escort?
If you would like to become an escort, please keep the following questions in mind:
Are you a good looking young woman who is great at conversations? And do you adjust easily in any situation? Do you have a flexible personality?

Do you think that you are able to make people feel comfortable and confident mentally and physically?

Are you sensual, erotic, playful and do you truly enjoy sex?

Can you behave like a real lady in public, for instance when a gentleman takes you to a high-end restaurant, and as a wild tigress in bed?

Do you enjoy wearing beautiful elegant clothes and stunning lingerie? Do you take care of yourself from head to toe?
If your answer is 'yes' to all previous questions, then this escort job suits you perfectly. One of the greatest benefits is financial privilege, besides pleasure and satisfaction. It can also be a great addition to your current job or study, as a part-time job to make some extra income. Dreams and Desires invites you to work as an escort at our high-end escort service, located in Amsterdam!
How to be an escort?
Do you have what it takes to become an escort? Dreams and Desires will make sure that you get proper guidance throughout your escort career! If you work for us, you are ensured to set up boundaries before you meet with any client by letting us know what kind of services you are willing to provide and which services you prefer not to do.
As a result, your clients will respect your limits, allowing you to relax and enjoy your time together. When becoming an escort, it is really important that you maintain your confidence and remember why you chose to work in this industry.
Fill in the Escort Job Application Form
Additional information about working as an escort
On the following pages you can find all the necessary information about working as an escort:
Where can I find escort services careers near me?

Are you looking for escort services careers near you? Our escort jobs can be found everywhere! We provide escort services in small and big Dutch cities all over the Netherlands, such as Amsterdam, Schiphol, Rotterdam, Utrecht, Maastricht and The Hague. Sign up now and experience the best escort job!
If you have any questions,
please call / text us
at
or e-mail us to