Anal escorts Dreams & Desires
If you always wanted to try anal sex, but never found a partner willing to participate, the high class escorts of Dreams & Desires will satisfy your needs.
Escort anal possibilities
Are you looking for a high end escort service that focuses on the needs of every client? If so, Dreams & Desires is the right place for you. Dreams & Desires offers a lot of different services. One of the services offered by some of our models is anal. If you would like to try anal with one of the ladies, make sure to check beforehand if the model is open to it as not all models are willing to participate in anal sex. Nonetheless, the anal sex with the models that do like it, is completely safe and clean. This ensures that you are not confronted with any unwanted desires. This is also in line with the exclusivity policy of the agency. Only the best and most exquisite girls get selected as representatives of the brand. So no matter which girl you pick, you will be assured of quality.
Beautiful high end escorts at Dreams & Desires
Dreams & Desires has a lot of high end escorts with different qualities. This also explains why we can offer 17 different packages. Let one of our models take you on a romantic dinner date or maybe something a little bit more feisty such as a SM domina experience. No matter the package, at Dreams & Desires you are assured of a very good experience. All the girls know exactly what a gentleman (or woman) needs!
Make discrete contact with the service of Dreams & Desires
Do you have interest in high end escorts? Or would you like to go on a genuine anal escort adventure? If you need more information or want to get in contact with one of the girls, we are always available! You can call us on the following number: +31 642 657 686.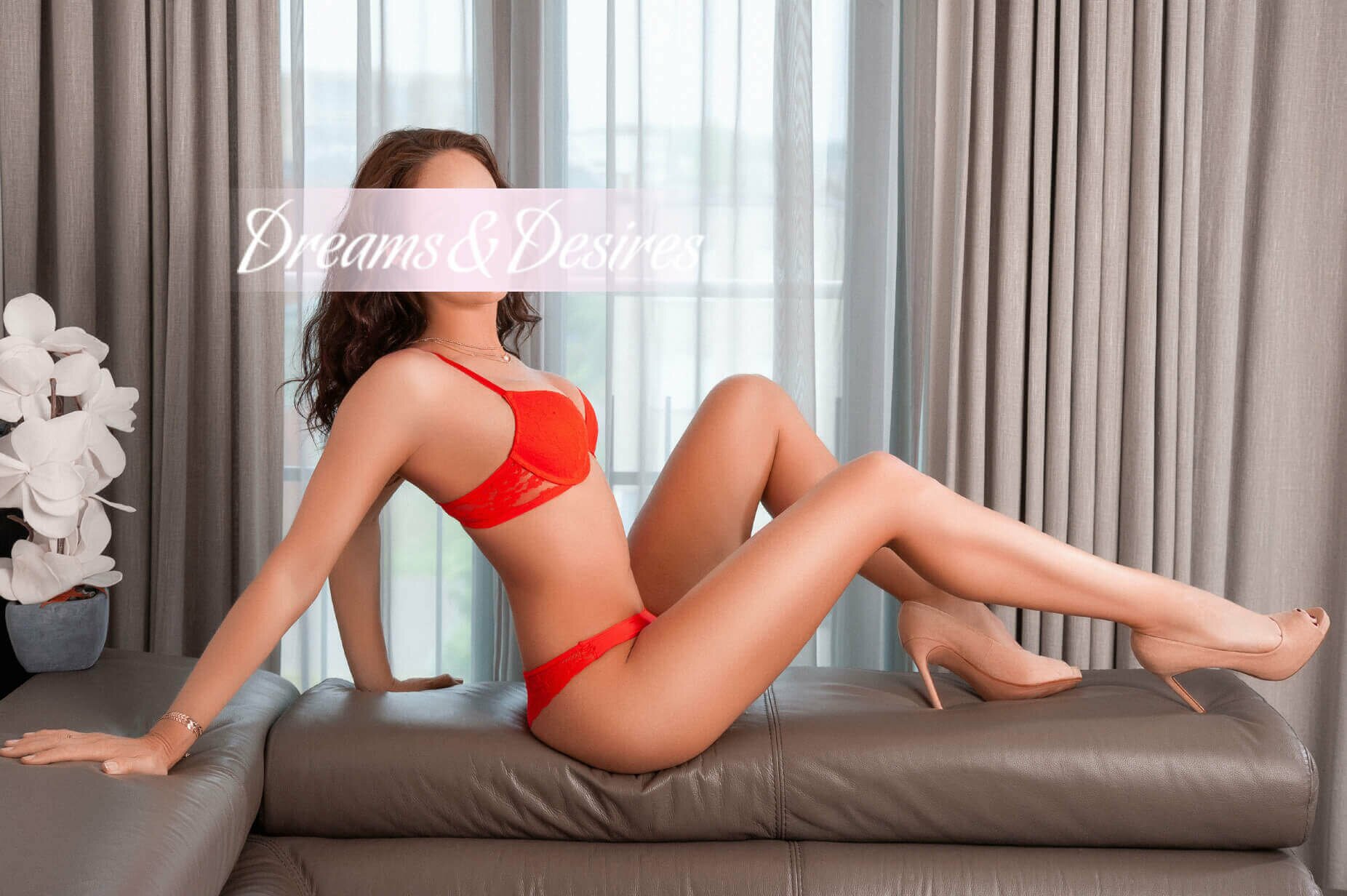 Would you rather send an email? That's also a possibility. You can send the email to . Obviously, you can count on our discretion. It is very important to make sure a client feels safe and gets the best experience with the models from our highclass escort agency.
Dreams & Desires - make your dreams come true!
---