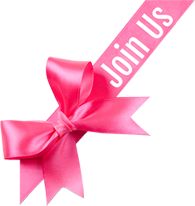 Escort Job Description
What can you expect when you start to work as escort at a high class escort Amsterdam agency?
Read the escort job description and join us!
What does it mean - to become a high class escort companion? And what can you expect of it? Escort Job Description
Change of a lifestyle
Being a high class escort means visiting the most representative hotels and restaurants in Amsterdam, at Schiphol, Utrecht, Rotterdam, all over the Netherlands and even abroad. Imagine, you have a beautiful make-up on, an elegant dress or a business outfit, your hair is shiny and cascading over your shoulders, your high heels are so sexy… You feel yourself like a movie star on a red carpet… You feel like a Real Woman, and this feeling is very important. You get it when you start working as an elite escort companion.
Think about having a swim in a private swimming pool in Nice, enjoying the view and sipping a cocktail at the rooftop of a skyscraper in New York, dancing till late hours in an exclusive nightclub in Vienna, walking hand-in-hand along romantic alleys of Paris, sailing at a private yacht in Monte Carlo… All of this is possible when working as a high class escort companion.
Of course, not every client will take you on a trip, but if you provide great services, and you are good at what you are doing, some clients will definitely make such a proposition.
Life experiences
A job as a high class escort companion provides you with an amazing life experience, a possibility to explore yourself as a woman and as a highly erotic creature. It gives you a fantastic opportunity to study what are men fond of, how to please and pamper them, what they are interested in.
After having an experience as a high class escort, you will be able to go on with different personalities, you will deeply understand the masculine nature and you will learn how to seduce a man and treat him right so that he adores you.
Girlfriend Experience and the clients
The clients who are booking high class escort companions, are not looking for a mechanical sex, which they can find elsewhere. They are looking for a total package, called a Girlfriend Experience.
This means that the client who books an escort gets a feeling that he is on a real date with an unknown woman. He should experience that he doesn't just get sex in exchange for money, but that an elite escort companion is also truly enjoying their time together.
It's not that difficult because most of our clients are interesting, distinguished, well-mannered, groomed gentlemen who have traveled a lot, achieved many goals in their life, have seen and done a lot.
They are intelligent, polite, and willing to pamper you. They are just missing some warmth and women's attention, both friendly and erotical. Maybe they are a little bit lonely, and that is why they are looking for YOU.
You are our precious star
and we do treat you like a star. For your safety and comfort we will pick you up with our discreet driver and bring you to the client's location.
So, you don't need to worry about road repairs, too late coming trains, rain which will make your make-up and hair look like a wet kitten… Our driver will bring you discreetly, quickly and safe to the correct address, right to the door, like all princesses deserve.
If this escort job description appeals to you, the come and join our high class escort Amsterdam agency and become an exclusive escort companion.
Fears and insecurities which might hinder you from start working as an escort
Sex – you are in charge
The most important thing is – many people have a bias against escorts, wrongly thinking that an escort companion is a kind of a sex slave. Especially some radical feminists and conservative parts of our society often think that being an escort is against women's rights and their will. This is the biggest nonsense ever. First of all, our ladies are always treated with respect by the clients, and if not so, those clients will be put on a "black list"and never served again.
Secondly, about sex. Of course, being an escort means that during your bookings you will have sex with clients. That is why it is very important to realize when you become a high class escort, that you are not doing this just for the improvement of your financial conditions, but you truly should be passionate, sensual, and in LOVE with SEX.
From the other hand, YOU are in charge of your body, YOU decide what happens next, from kissing and cuddling to massaging each other with a soap foam in a hot tub, from stroking and teasing each other, to having a passionate and rough sex. All up to you and up to a man you are with, just like in your daily life.
No need in a previous escort experience
You DO NOT need to have any experience to work as a high class escort. On the contrary, we are afraid of types who have been working during 10 years in sex clubs, as independent courtesans or elsewhere in prostitution, because those ladies usually come from a different environment and are more hardened by the life. There is no need for that hardness in high class escort.
It's not difficult to learn how to be a high class escort. With our explanations and by learning on the job, by looking how other companions perform, by listening to the clients' fantasies and desires, escort skills will come naturally. Basically, it just means intuitively being A WOMAN, being yourself – cheerful and positive, warm and caring, passionate and romantic, when needed confident and dominant, or on the contrary sweet, soft and cute.
"Am I pretty enough to be an exclusive escort companion?"
It's really ironic that I often hear this question from the most beautiful girls. Gorgeous girls with pretty faces, sexy slim bodies, sweet and friendly personalities, are often insecure about themselves. During my intake meetings I often hear from such truly stunning and very attractive girls: "You have so many incredible beauties on your website, will I fit to your company? Am I good enough?"
And those girls who are not so pretty, are often behaving more arrogant and truly believe that I HAVE TO hire them, because they are definitely good enough.
Both of them are wrong, some of them are underestimating themselves, and this is the reason why they might doubt for years, whether to apply for a job at our escort agency or not. And another group is overestimating themselves, seeing themselves through the pink glasses.
When you start to work as escort at Dreams and Desires high class Amsterdam agency, we will provide you the full escort job description personally.
So my advice is, fill in the escort job application form, answer the questions in it, attach some clear pictures of your body and face, and we will give you a reply very soon! If we like you, we will invite you for a personal intake meeting. So make the first step:
What we provide when you start to work as escort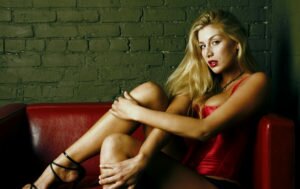 Safe job environment and transportation
As a high class escort agency, we guarantee your safety. We invest a lot of efforts in screening the clients and in providing you a discreet and secure job environment.
We transport our ladies to the clients and back home with the help of discreet, professional and polite drivers. It means that you don't need to go in the dark rainy evening alone to a scary night street looking for the address. NO WAY! Our driver will search for a necessary address and for your security will wait in the neighborhood until you are finished. After that, he will pick you up and discreetly bring you home safe.
Your safety is of a crucial importance to us! And we don't take any risks with it. We must honestly say that during our longer than a decade existence, we never had any violent accident in our past.
Legality
Dreams and Desires High Class Escort Service is a 100% legal escort agency located in Amsterdam. We are in possession of a governmental escort license, which means that we follow all necessary procedures and rules regarding safety, hygiene and care about our escort employees. It means that you are totally safe and legal with us!
Discretion
To work as escort is totally discreet at Dreams and Desires High class escort service. Don't worry, nobody from your environment will find out that you work as escort. So, you can safely have a daily job or follow your study without worrying that the society will judge you about being an escort. The girls working for our elite escort agency are/were also working at the same time as school teachers, lawyers, secretaries, stewardesses, nurses without any risk to be recognized by the society.
Working part-time and availability
One of the big advantages of escort job is the possibility to work part-time. You can be a student in the daytime, or have a day job as a secretary / teacher / nurse for example, but you can still perfectly combine it with an escort job.. You don't have to be available every day, you decide yourself when you want to work.
Would you like to work as a high class escort companion at our elite escort agency?
If you have read the escort job description and decided that being a high class escort companion is something for you, please fill in the Escort Job Application Form. Please attach few of your pictures (no need for professionally retouched photos, it can be selfies or vacation photos), so that we clearly can see your face, body and posture. After receiving your application, we will contact you soon.
If you have any questions,
call / text us at
or e-mail us to
---